KEY VALUES TO CREATE A STRONG FOUNDATION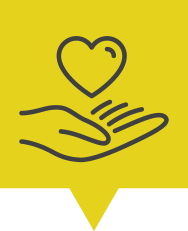 The Cyber Safety Project Curriculum educational resources are underpinned by four key values which are the foundations for thriving in both the offline and online worlds. Instilling strong, positive values in our children empowers the future citizens of the world to be resilient and empathetic and ensures thoughtful decision making in every aspect of their lives.
All lessons and activities in this Curriculum Resource ensure opportunities for Australian Primary School Students to be exposed to deeper learning experiences
which foster these four values.
Each year level offers 16 key activities aligned to the four values of Responsibility, Integrity, Strength and Empathy. For each 2 year band, learners will engage with opportunities to develop fundamental skills and knowledge through the digital safety skills and digital wellbeing strategies.
Responsibility
Keeping myself safe
– Establishing and maintaining privacy and security when using digital technologies.
– Understanding the responsibilities one has to self and others online.
– Identifying safe practices for communicating and collaborating with others online.
Integrity
Being true to myself
– Respecting myself and others online
– Modelling acceptable social protocols
– Making ethical digital decisions and choices.
Strength
Understanding myself
– Recognising emotions and reactions of self
– Developing strategies for personal management and self-regulation
– Building resilience and grit.
Empathy
Keeping others safe
– Recognising emotions and reactions of others
– Developing strategies for effective digital communication and collaboration
– Promoting help seeking strategies.
All activities, games and circle time conversation starters are mapped to the Australian and State curriculum outcomes, including Digital Technologies, Civics & Citizenship and Health & Physical Education, as well as Personal & Social, Ethical and Critical Thinking general capabilities.